2020 Wrap Up!
24 Dec 2020
2020 has been a year of opportunity and growth.
From bushfires to covid-19, our students, staff, and wider regional communities have faced these challenges with determination and resilience. This year has been a time of opportunity and growth for the Country Universities Centre. Not only did covid-19 present the opportunity to review and deepen our student support, it allowed us to demonstrate our ability to shift flexibly to meet our student's needs.
Alongside student support in our operational Centres, we began to cement our planning for the establishment of our six new Centres, which will all be open to students in early 2021. We were delighted to welcome five new Centre Managers to the CUC Family who are all dedicated to enhancing educational opportunities and access for their local communities, and look forward to welcoming a sixth in early 2021.
CUC Parkes (Parkes, NSW)
CUC Maranoa (Roma, QLD)
CUC Bass Coast (Wonthaggi, VIC)
CUC Macleay Valley (Kempsey, NSW)
CUC Southern Shoalhaven (Ulladulla, NSW)
CUC Balonne (St George & Dirranbandi, QLD)
You can check out our operational Centres here.
We had the opportunity to bring our team together in Dubbo, NSW, in December to not only meet for the first time in person for some, but to learn and grow together from each other's experiences. We are incredibly proud of all that our team has achieved together, and it's fantastic to see everyone together in the same room to discuss the future of our model and how we can improve the support we deliver to our communities.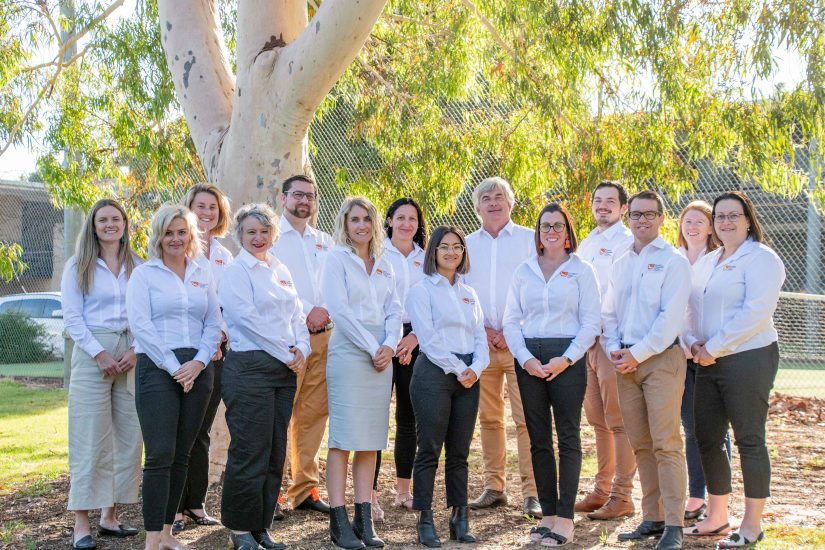 Back row L-R: Shannon Payten-McDonald CUC Central, Nadine Holland CUC Snowy Monaro, Adam Gowen CUC Southern Shoalhaven, Melanie Lamb CUC Clarence Valley, Duncan Taylor CUC Central, Jacob Cass CUC Parkes, Monica Davis CUC Central. Front row R-L: Cathy Walters CUC North West, Douglas Martin CUC Central, Rebecca Coffey CUC Maranoa, Kinne Ring CUC Macleay Valley, Erin Callaghan CUC Western Riverina, Andrea Evans-McCall CUC Bass Coast, Danielle Keenan CUC Far West.
We have seen incredible change in the Higher Education sphere. With universities increasing online delivery for a broader range of degrees and short courses, we are seeing students return to their hometowns and accessing their local CUC for access to dedicated study spaces, reliable internet and academic skills support. We look forward to contributing to the future of regional education and improving higher education outcomes for regional, rural and remote communities. Below is a snapshot of who our students are and what they represent.
Our impact