Country Proud: Student's quest to give back to community
08 Nov 2022 University of Southern Queensland
Born and raised on a cattle property south of Roma, teenager Heather Proud knows a thing or two about the power and influence of the regions.
The daily hustle and bustle, close-knit community connection and passion for life was on show every day as she made her way to school – pumping the country pride through her veins.
So, when the Year 12 Roma State College student came to choose her next step, Heather knew she would have to leave to learn so she could one day give back.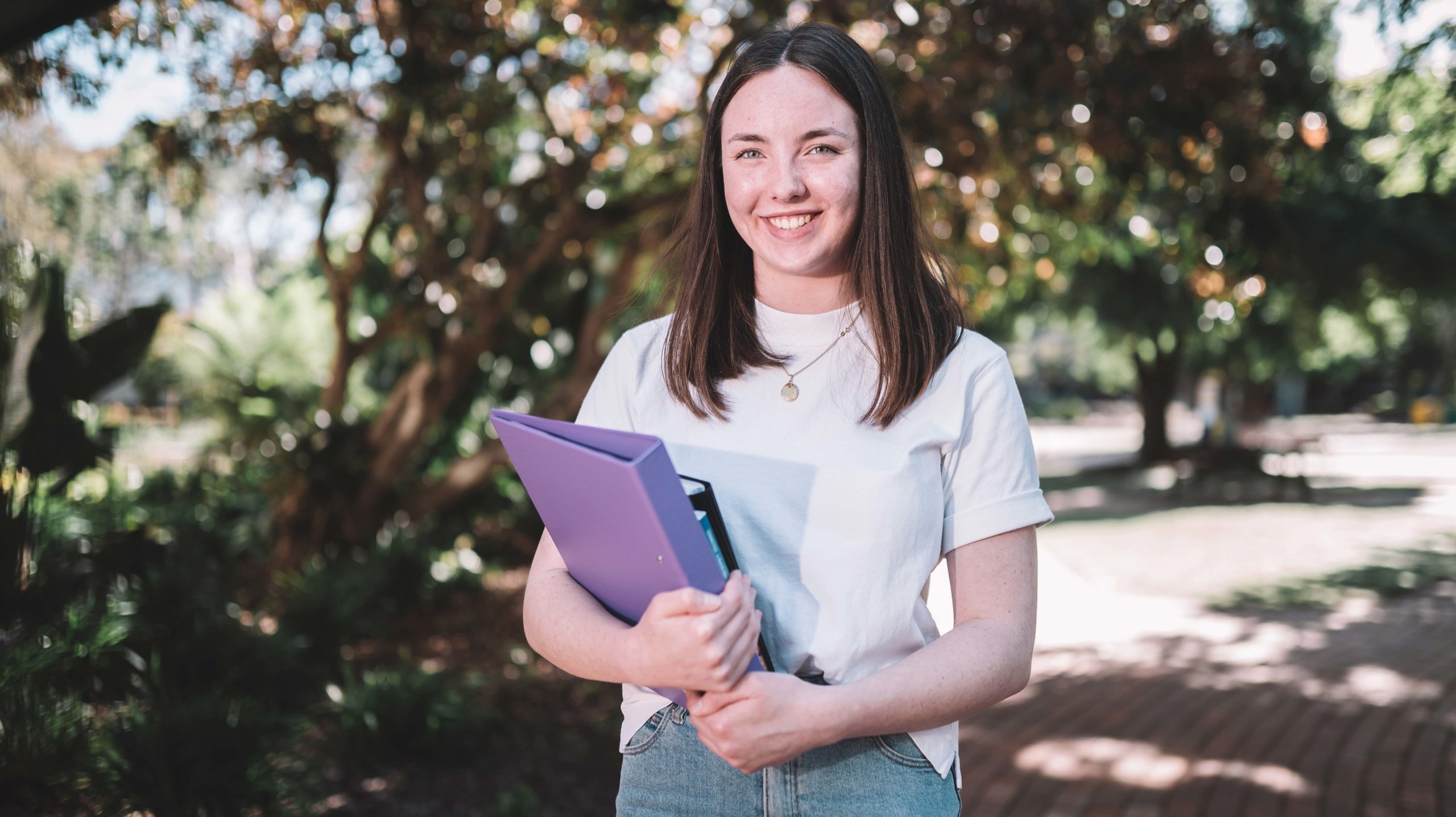 "I used to tell my teachers that I dreamed of strengthening rural communities," she said.

"I'd always been interested in law because of the huge impact it has on our world, but my fascination for business was a bit of a different story.

"I was in a class of only three students in Year 11 and 12, so I really got to immerse myself in the subject and understand all of the different aspects."
Putting two and two together, it seemed getting down to business to learn the law was the way to go.
Heather enrolled in the University of Southern Queensland's dual Bachelor of Laws and Bachelor of Business degree, saying it was a no brainer.
"I never really wanted to move to a big city, and I always liked Toowoomba," she said.

"It isn't that far from home, so it just seemed like the right choice. The atmosphere, the people, the lifestyle – everything just seemed to suit me."
And to really cap it off, the University's Concannon College has made the perfect home away from home this year.
"Living at the Residential Colleges has been such a great experience," she said.

"It's made the transition so easy because there's country kids just like me around every corner.

"We're all in the same boat so it's been a great place to set myself up."
With a year of study now under her belt, she's looking forward to a future where she can get back to her roots.
"I can't wait to get back into the rural communities across Australia and use my education to benefit the backbone of our country," she said.
Learn more about studying at the University of Southern Queensland: https://www.unisq.edu.au/study