CUC Goulburn's first registered student graduates!
03 Aug 2021
Country Universities Centre Goulburn couldn't be prouder of Savannah Roberge-Boutsikakis, who has completed her degree successfully while remaining in the region and utilising the services of the CUC. Proof that regional education is thriving! Savannah was the very first student to register with the CUC in Goulburn in 2018, after hearing about it from her mother. She registered before the doors had even opened, successfully transitioning from a high school graduate into the world of university and online learning.
As a first-in-family university student, learning to navigate the university world was a challenging task but the benefits have been felt throughout the family. Witnessing the support the CUC provided, Savannah's mother Jennifer was then given the inspiration she needed to pursue her long-held dream of becoming a teacher. Jennifer is now in her third year of study and a proud CUC Goulburn Student Ambassador.
CUC is driving change in regional education by empowering regional communities to fulfil their potential through higher education. Savannah is proof we are having an impact. Here is her story.
What has been your learning journey to date?
I attended Trinity Catholic College from Year 7, graduating in 2017 after completing the HSC along with a Cert II and III in Agriculture. From there, I dived straight into a Bachelor of Agriculture at the University of New England, Armidale in 2018 and completed this online for the next 3 years to officially graduate in May 2021. To continue to build my skills, I am currently doing my Certificate IV in Wool Classing with Tafe NSW.
Why did you choose your degree and what did you enjoy the most about it?
I chose a Bachelor of Agriculture because I have always been passionate about the agricultural industry. This degree offered a variety of units to choose from that enabled me to obtain greater insight across all enterprises within the industry, including livestock, agronomy, precision agriculture, and meat judging. It covered everything.


How important is having a local CUC?
If it wasn't for the CUC and Ash Jones, who was the manager at the centre when I started out, I wouldn't have completed my degree, or I would still be in my first year! Ash was my biggest support and backstop, instilling a feeling of confidence that it was enough to be 18 and combat university online. The thought of moving to Armidale was exciting but not exciting enough to go and leave my friends and family behind.
The CUC, in a small country town, for young people and mature age students, is so important. Sometimes having that additional support person, that isn't a family member, telling you, "You can do it!", is all you need. Also, I really benefited from having the quiet space to study where I could focus with no interruptions. At the same time, it was good to be able to break away for lunch and talk about the pain of assessment tasks with other students who are all in the same boat. Also, living out of town on a property, our internet is pretty limited. Being able to have the CUC with strong and reliable internet was ever so helpful.


What opportunities did you embrace throughout your degree?
As I was an online student doing a highly practical degree, travelling to Armidale once a trimester for multiple days to attend intensive school was vital. The intensive schools consolidated the theory learned during the trimester and allowed me access to state-of-the-art facilities as well as the chance to get to know the people I saw online.
Going into my third year, the units were becoming more specific in what I elected to do. Unfortunately, due to Covid-19, these intensives were cancelled. Probably the most disappointing was the missed opportunity to travel to the Elders Killara Feedlot to complete a meat industry tour through the lower parts of QLD as well as the chance to tour a wool processing facility in Geelong Victoria.
Whilst it was hard to see these opportunities cancelled, the degree still required me to complete 12 weeks of placement across three different enterprises. With an agricultural placement, being paid on placement is at the discretion of the employer, and as such, I was able to use the placements to both build my connections in the industry and be paid at the same time. These placements have opened more doors for me, one of which enabled me to secure and complete a 3-month sowing contract 80 kilometres west of Moree. This saw me travelling through Southwest Queensland. It was a fantastic opportunity for me as it enabled me to put my newly-learned agronomy theory into practice under supervision while being paid.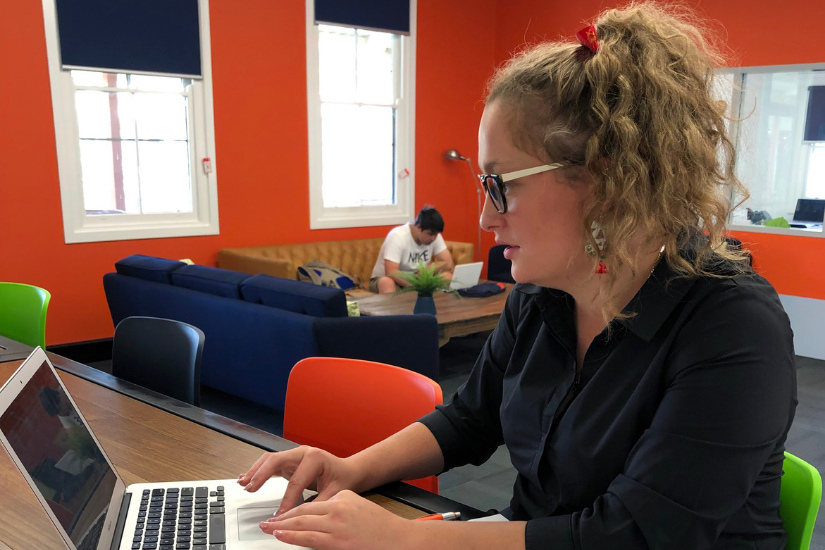 Were there any specific challenges you faced as a regional student?
Initially living out of town with limited internet was the biggest challenge. The CUC helped me overcome that. Then came the intensives. The fear of thinking "I'm going to be the only 18 year old", "I should be living on campus and I don't know anyone" were all the things going through my mind. Once there, I made one friend that was 19 from the Northern Territory and then I was fine. We both felt the same, that we were in it together, and we established further friends and have become a close-knit group who still talk daily together.
It was at this first intensive that I received an email from my chemistry lecturer. I was told I needed to get a minimum of 13 in all the remaining weekly quizzes in order to pass the unit. This was a challenge as, looking at my current grades, I knew that I was failing.  I called Ash, in tears, and within the day Ash had facilitated two chemistry tutors for my return and told me to use the CUC as my study location and to work with the tutors. I passed the chemistry unit with very pleasing results!
Savannah was one of the first students to come up to the centre when it was just an empty building. She was clearly passionate about agriculture and staying in our local community to support the family business. She has faced adversity at lots of points of her degree and every time she has forged ahead with her goal in mind. She is the perfect example of what determination and local support for our youth can achieve. Savannah has the brightest of futures ahead of her and I truly believe she will achieve amazing things!


– Ashley Jones (CUC Centre Manager 2018-2020)
What opportunities have you had since completing the degree, What's next? What's the dream?
Leading into graduation, I have applied for multiple jobs of which I have been successful in gaining an interview for each one. From this process, I have been able to grow as a person and be confident going into an interview knowing what I am talking about. Recently I was offered a contract with GrainCorp in Goondiwindi as assistant site manager, this offer was in the $85000-$95000 bracket absolutely ideal for a graduate, however with this experience I felt my heart wasn't in it and I was going to be busy for 4 months of the year over harvest and the rest of the year I would become bored and unstimulated. GrainCorp were willing to invest in me and put me through manager courses and other valuable tickets. However, I felt the job wasn't going to be for me and I would end up leaving in six months' time so rather than waste anyone's time I made the difficult decision to walk away from this opportunity. For the rest of this year, I am about to head back to Moree where I have recently been sowing crops for nine weeks and see this process through to the end of harvest. Having had a job interview on Tuesday these plans could change at any minute.
"Starting my wool classing certificate in August is one of the next steps for me to continue to build myself. I am ready to move and be pushed out of my comfort zone to try new things be put into an area that is unfamiliar to be in order to gain more knowledge and be able to apply it to different areas."


– Savannah (CUC class of 2021)
The ideal job for me would involve my love of livestock and wool whilst being able to work and see different parts of the country. I have found a new interest in the cropping industry so the dream job really can't be narrowed down to one specific thing for me. Agriculture is so diverse and broad that you really don't know what jobs are out there or where you will end up and that makes it all the more exciting.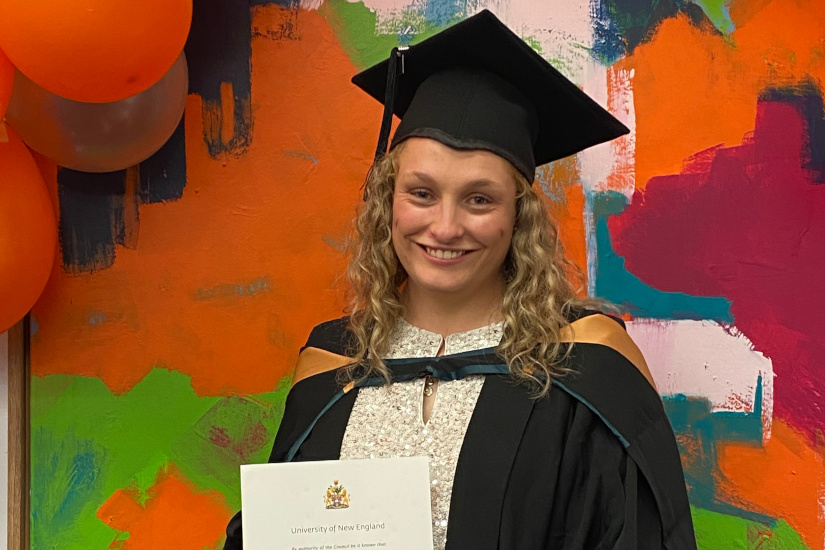 Want to register with your local CUC?  
Registering with your local CUC is free and provides you with a quiet, dedicated space to study – Register here!