Scholarships to help Mansfield students with the cost of further education
15 Nov 2021
Students in Mansfield District can apply for extra financial support to help with further studies thanks to Community Bank Mansfield District's annual Scholarship Program.
The program, which is in its fourth year, assists local students facing personal, medical, social and/or financially challenging circumstances, making it difficult to undertake further education.
In addition to offering a two year Scholarship for first time university or TAFE students looking to relocate closer to their studies, in 2022, the Community Bank will offer five $1000 bursaries to local students under 22 years of age. The bursaries are aimed at helping to cover the cost of first year university studies for students registered at the Country Universities Centre Ovens Murray, located at Mansfield Adult Continuing Education (MACE).
CUC Ovens Murray offers a free, dedicated learning and study space at MACE in Mansfield, for any student studying at any university in Australia, and will be available to students from Semester One 2022. It aims to give regional students the opportunity to obtain a degree without having to relocate if they don't want to.
Students can access academic support, quiet study spaces and reliable high speed internet, with wraparound support to help them settle into study.
Centre Manager Mark Van Bergen welcomed the scholarships. "CUC Ovens Murray is here to support the Mansfield community and take down those barriers to further study that regional students face. We're very grateful that Community Bank Mansfield District is offering these scholarships to help remove another barrier too."
The Community Bank Mansfield District has reinvested more than $765,625 into our community, with a massive $41,000 of that going towards the six scholarship recipients over the past three years.
"Our Scholarship Program was launched because we believe local students deserve every opportunity to achieve their dreams. An investment in education yields great long term dividends. The returns from helping young people with their further education are significant, not only for the student but also their families and our local community." said Mansfield District Community Enterprise Ltd Chairman David Mayne.
Scholarship applications are now open and close Friday 21st January 2022. In addressing the scholarship's criteria, a demonstration of academic motivation, community involvement and contribution, leadership roles and evidence of personal, medical, social, and/or financial challenges being experienced is required.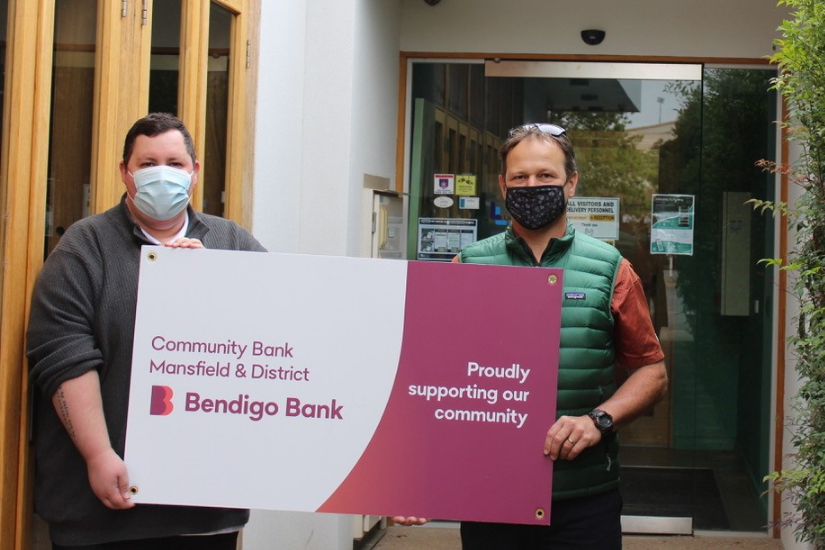 Thank you to Community Bank Mansfield & District for providing this opportunity for local students wanting to study higher education.
Scholarship applications can be found here:
• Community Bank Mansfield & District Bursary for studies through CUC (Country Universities Centre) Ovens Murray at MACE (Mansfield)
• Community Bank Mansfield & District Scholarship Program for Bachelor Degree Studies
• Community Bank Mansfield & District Scholarship Program for TAFE studies
Want to register with CUC Ovens Murray?
Students can register with CUC Ovens Murray in Mansfield by emailing degrees@cucovensmurray.com.au. CUC Ovens Murray is set to launch three Country Universities Centre sites next year at the following locations:
CUC Ovens Murray (Wangaratta), Cusack House, Cusack Street, Wangaratta
CUC Ovens Murray (Corryong), Corryong Innovation Hub, 6 Boundary Street, Corryong
CUC Ovens Murray (Mansfield), Mansfield Adult Continuing Education, 145 High St, Mansfield