Building stronger economies in regional New South Wales: Country Universities Centres supporting a pipeline for local workforce.
22 Feb 2023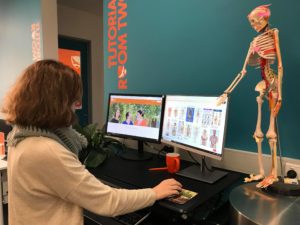 The Country Universities Centres (CUCs) play a vital role in tertiary education, supporting the local workforce supply for Regional NSW.
A recent report by Regional Australian Institute (RAI) acknowledges the contributions of CUCs in creating workforce pipelines into regions across NSW and highlights the impact of CUC students. With the vast majority studying courses that will equip them to work in the sectors where demand for employees is high and projected for growth.
Crucially, the report recommends that the NSW Government continue its support and partnership with CUC, as an essential and effective strategy to build and maintain the workforce it needs to deliver services in regional NSW.
Currently, the 11 CUCs in regional NSW support more than 1,000 students enrolled in tertiary studies. These students represent the future workforce for their respective communities , who can deliver services locally where there is high (and growing) demand. State governments are counted among the employers in intense competition to meet these regional staffing needs.
Read the report here: FINAL_NSW key service workers – demand and CUC supply