Say Hello to CUC Ovens Murray's Newest Board Members
06 Oct 2021
From neuropsychology to regional growth and community leadership, CUC Ovens Murray's newest board members bring a depth of experience and diverse knowledge to the job.
Jacqui Bramwell – education and leadership powerhouse, and bird lover
Jacqui Bramwell is passionate about access to education as an enabler of vibrant and sustainable rural communities.
She understands personally what it's like to study remotely. She holds a Graduate Certificate of Australian Rural Leadership from James Cook University which she completed remotely.
A Fellow of the Australian Rural Leadership Foundation, Jacqui has had a diverse career in education and natural resource management, with roles in teaching, partnership management and ecotourism. Fun Fact: Jacqui was warden of a bird observatory!
"I have a strong interest in CUCs gained from my former roles as CEO of Gippsland East LLEN  and senior partnership manager with Deakin University, where I oversaw Deakin's involvement in CUC Western Riverina through one of my staff members."
Jacqui is now Executive Officer at Alpine Valleys Community Leadership Inc. where she is activating her passion for building capacity in others.
Anna Stephenson – regional development guru and passionate champion of education
Anna Stephenson knows that flexible and supportive learning options are what regional adult learners need for success – because she's been one herself. Anna was in her early 30s when she completed her VCE equivalent and went on to complete a Bachelor of International Business at 45 years of age.
"I am incredibly passionate about the power of education to transform people's lives, and regional Australia, for the better," Anna said.
Anna has over 25 years' experience as a highly competent regional economic, industry and community engagement and development practitioner , communicator and marketer, strategist and partnership broker in Victoria, Tasmania, New South Wales and Queensland.
Anna is currently helping to grow a new generation of GPs and GP specialists for regional and rural Victoria as Manager Rural Programs with MCCC GP Training.
Next stop for Anna… a PhD (when she can make space for study)!
Dr Werner Vogels – health lecturer, population health lead and Crossfit enthusiast
A neuropsychologist by trade, Dr Werner Vogels worked at universities and hospitals all over the world before moving to Australia twelve years ago.
"I have worked in academia for a long time as a lecturer and researcher, both overseas and in Australia. To have access to Higher Education, creating a space to learn, connect and reflect is so extremely important."
"I find it important that people of all backgrounds have the opportunity to learn, find their inner voice and broaden their skillset in a safe and supportive environment. The direction Country Universities Centre is going, the success story it is bringing, and the beautiful learning spaces it is creating across the area is all really inspiring and exciting."
Dr Vogels is a part-time lecturer at La Trobe University and Charles Sturt University, and part-time Population Health and Evaluation Lead at Murray Primary Health Network. In his spare time you'll find him hiking with his family, or getting his heart rate up at a Crossfit class.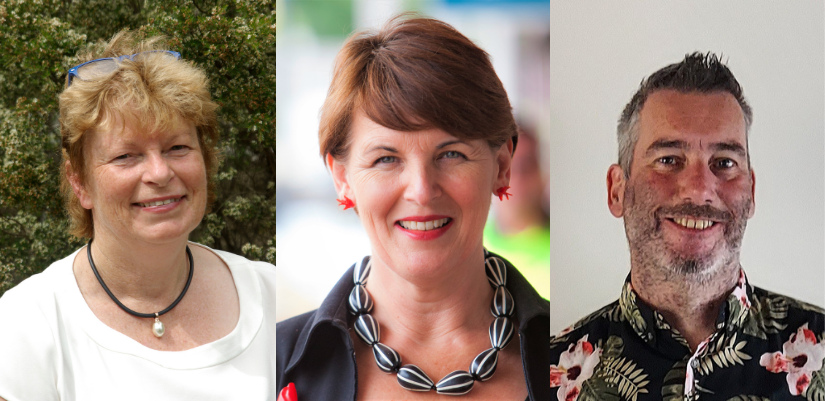 New board members: Jacqui Bramwell, education and leadership powerhouse, Anna Stephenson , regional development guru and passionate champion of education and Dr Werner Vogels – health lecturer, population health lead and Crossfit enthusiast.
Thanks to the Outgoing Board
A big thank you to our outgoing members Susan Benedyka, Celeste Brockwell and Amanda Pagan for your passion, hard work and valuable contribution on the community working group and board over the past twelve months.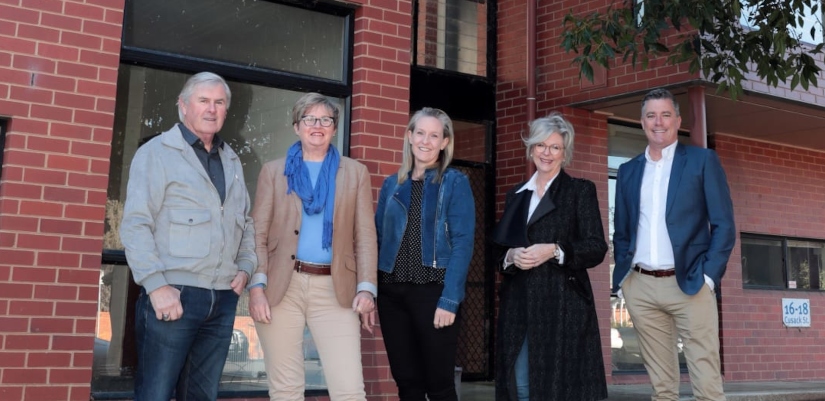 CUC Ovens Murray locations opening in 2022
CUC Ovens Murray (Wangaratta), Cusack House, Cusack Street, Wangaratta
CUC Ovens Murray (Corryong), Corryong Innovation Hub, 6 Boundary Street, Corryong
CUC Ovens Murray (Mansfield), Mansfield Adult Continuing Education, 145 High St, Mansfield